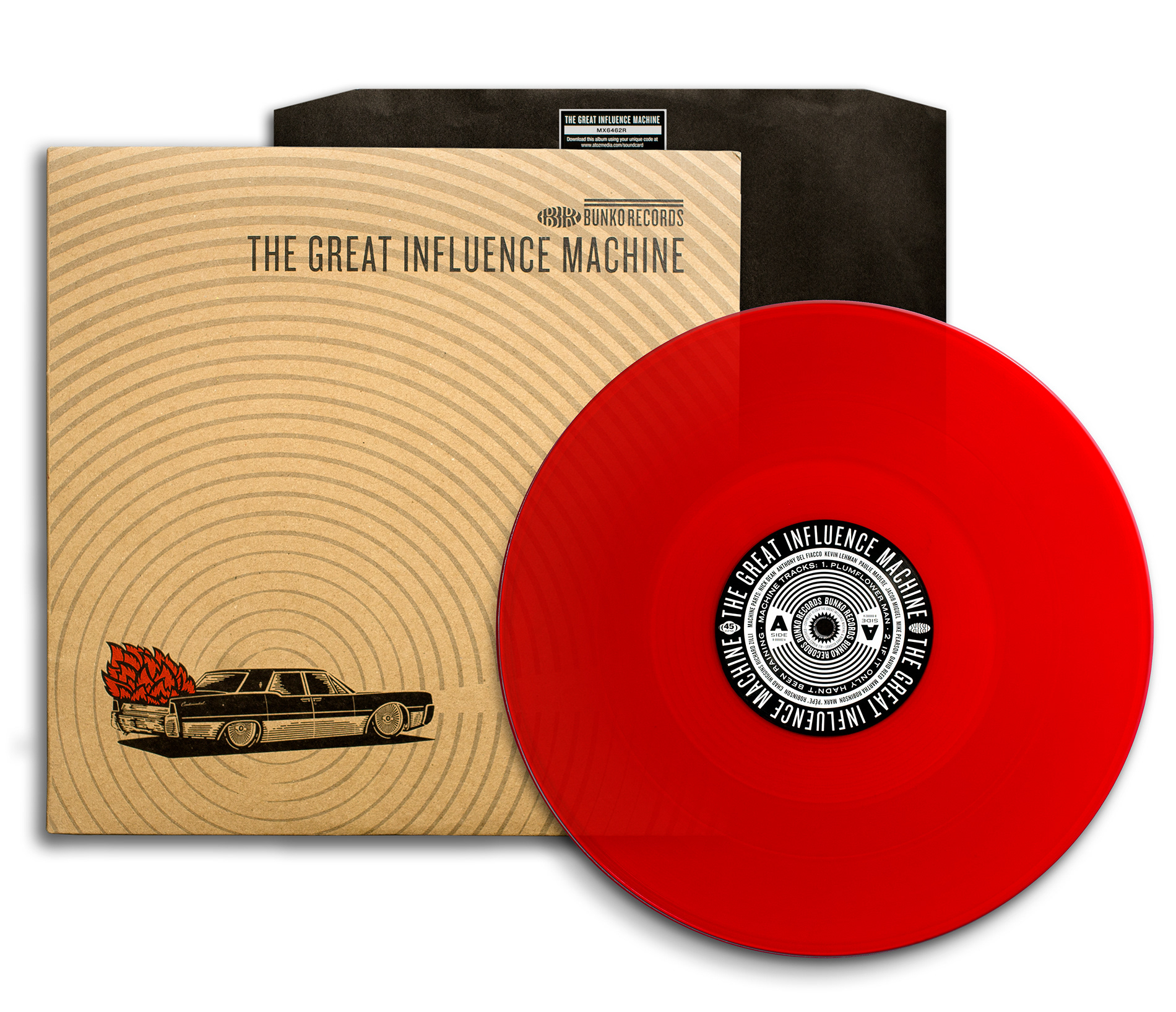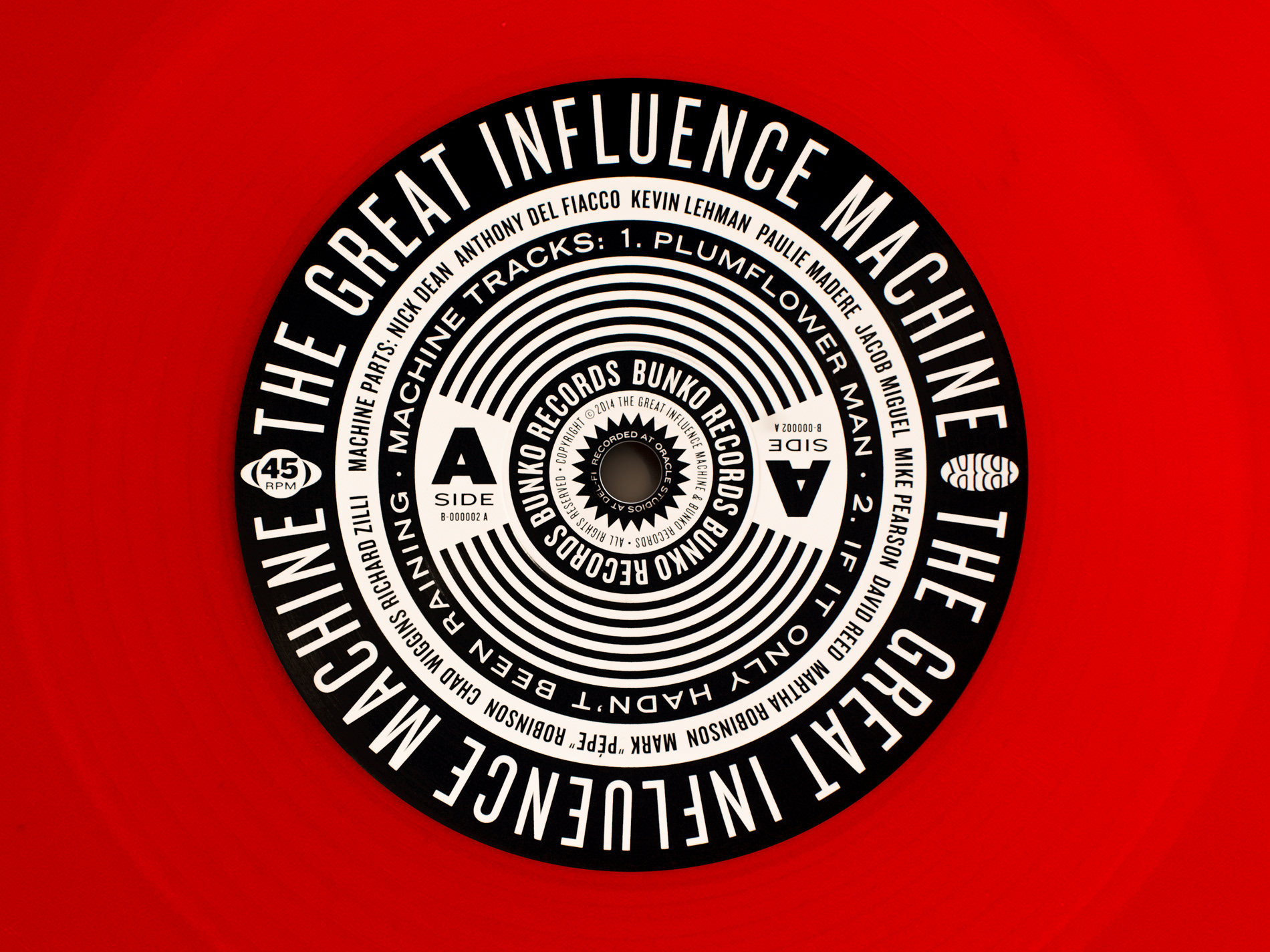 With the release of their second EP titled
Continental
, eleven-piece mega-band The Great Influence Machine (TGIM) combines genre-defying sound, a tourbus-full of talent, and vividly familiar yet arcane narrative into an album worthy of a package as fierce, stately, and well-appointed as a '68 Lincoln. 
Conceptually the cover illustration and visual theme were inspired by the band's captivating musical tale

Ol' John

, in which Ol' John is last seen "driving out of town in a '68 Lincoln, with the trunk on fire" employing a custom illustration and timelessly classic design sensibility.
The record jackets were printed 2-color on raw kraft stock to achieve a true vintage look and feel. To add intensity and tie the color scheme together, the album was pressed on translucent red vinyl that emerges from the understated record jacket with serious verve. If any of this has made you curious about the band, we've done our job—have a listen or order the EP at TGIM's webshack.